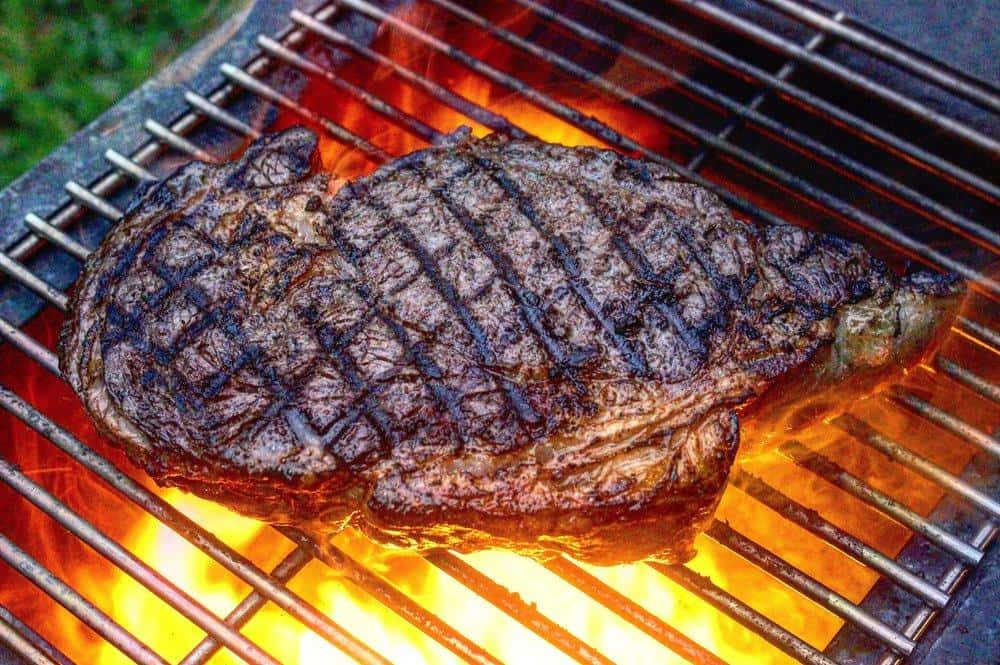 4/17 - Steak Night!
4/17 - Steak Night!
Spring is sprung, birds are chirping, and I only had two gigantic limbs snap off trees with that load of snow earlier this week. My wife's daffodils were crushed under the snow, only to pop right back up after the foot of snow melted 12 hours later. That was cool.
Here's to hoping our community springs right back up after we get through this period of our lives.
It's Friday - your last chance to get some Greenside until next Tuesday. Wanna know what we are excited about today?
Earlier during this fine spring week, we packed an entire ribeye in crushed garlic. We smoked it over applewood. We sliced it up. Today is the day we will grill it up and put it in a box for you with our creamy au gratin potatoes. OR - you can take your slice of ribeye home cold and raw so you can grill it yourself!
What else? I don't steak!
We have a few orders of fried catfish with hushpuppies left from yesterday!
Our homemade corned beef reubans are a hot commodity.
Don't get me started on the Orange Creamsicle Ice Cream. I'm a pretty modest person, but this should be called dreamsicle. Am I right?
Next week? Got some ideas, but let us just focus on Taco Tuesday for now. Shrimp will be the taco du jour. Fried? Grilled? I don't know? Give us a break, we are still excited about smoking a ribeye. I'll let you know about the tacos next week.
Thank you guys for all your support! You're doing a great job of helping us out us - except for your flat out refusal to buy these damn t-shirts! Should I drop the price? No! We need $20 bucks. Are some of these shirts too small? Yes! If you buy these tiny shirts, you could put them on your pet and post it to Facebook. You can use them to polish your fancy car, and take a picture to post on Facebook. You could just do a Facebook with a $20 bill, but that would be mean and make me sad.
Have a great weekend if we don't see you today!
Jay